Garbage Disposal Repair & Installation
Pipe Burst-House Flooding-Crawl Space Flooded
Water Heater Leaking-Sewage Backup-Gas Leak-Etc.
ACCURATE ESTIMATES | NO TRAVEL CHARGE | LOCALLY OWNED & OPERATED
Pipe Master Plumbing has 20+ years of experience repairing and installing nearly every type of project.
Whether you need a leak fixed, want to install a tankless water heater, need major plumbing renovation work done, need excavation and water lines repaired, or you just want a new shower head system installed…
We have you covered.
Our team is competent and guarantees the that the job is done right or our labor is free.
Garbage Disposal Repair & Installation in Franklin, Brentwood, Columbia, Spring Hill, and Mt. Pleasant, TN.
Your kitchen is where you entertain guests and enjoy time with family. It's where you cook and often where you gather for meals, or just to talk.
That space can be ruined if you notice foul smells coming from your kitchen sink. It could mean food scraps and other material have clogged your sink, or your garbage disposal is blocked or otherwise damaged, and garbage disposal repair is required.
Besides causing bad odors, a malfunctioning garbage disposal can create unsanitary conditions in the kitchen, and become a safety hazard.
If your disposal makes grinding noises or rattles, check it for foreign objects. If it's clear of objects and continues to rattle, it could need to be replaced. In that case, it is usually more economical to just replace the old one with new due to the low cost of a new unit.
When your garbage disposal needs repair, you need to clear a clog in your sink, or require any other plumbing services give our team a call at (931) 215-1693.
We Install Garbage Disposals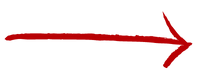 Garbage Disposal Preventative Maintenance
To ensure your garbage disposal stays in good repair, there are certain items you need to avoid placing in it. When placing excessive amounts of these items in the disposal, it can cause unnecessary wear on the disposal itself, and often results in pipe clogs. Items include:
Fibrous food material: The fibers from such foods as carrots, celery, onion skins, and corn husks can clog the pipes. Only small quantities of these items should go into the disposal, along with a large amount of cold water.
Starches: Excessive disposal of starches from foods like potatoes, rice, and pasta, harden and can clog the trap.
Oil and grease: Oil and grease clog and slow down the garbage disposal. Oil and grease should never be disposed of in the garbage disposal or kitchen sink. Throw oil and grease in the trash.
Egg shells: When egg shells get broken down, they become sandy and gritty, and have trouble flushing down the pipes, which can create clogs.
You also want to make sure your garbage disposal is clear of utensils before use. The disposal and utensils can get seriously damaged.
Let's Connect on Social Media!