Shower and Sink Installation
Pipe Burst-House Flooding-Crawl Space Flooded
Water Heater Leaking-Sewage Backup-Gas Leak-Etc.
ACCURATE ESTIMATES | NO TRAVEL CHARGE | LOCALLY OWNED & OPERATED
Pipe Master Plumbing has 20+ years of experience repairing and installing nearly every type of project.
Whether you need a leak fixed, want to install a tankless water heater, need major plumbing renovation work done, need excavation and water lines repaired, or you just want a new shower head system installed…
We have you covered.
Our team is competent and guarantees the that the job is done right or our labor is free.
Shower and Sink Installation in Franklin, Brentwood, Columbia, Spring Hill, and Mt. Pleasant, TN.
Are you remodeling your bathroom and need the appropriate plumbing installed?
We Can Install All Shower Plumbing
We can install all of the plumbing required for a shower remodel project. The shower head, control valve, drain, etc.
If you want multiple shower heads, we have experience with that too.
We Can Install New Sinks
The one thing you don't want is a leaking bathroom sink. It is already a moist area of the house, so keeping the water in the drains is imperative.
We will install your new sink and plumbing properly, ensuring there are no leaks or dripping.
We Install Showers and Sinks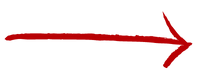 We Will Work Within Your Budget
It can be hard to know what to buy and what goes with what…let us help! We can help you choose the best options for your budget.
We can work with your remodeling contractor on the timing of the plumbing installation.
Whether you just need a sink faucet replaced, or are remodeling your bathroom and need a new sink and shower to fit the design, you can rely on our team for proper installation.
Please give us a call at 931-215-1693 today.
Let's Connect on Social Media!