Pipe Burst-House Flooding-Crawl Space Flooded
Water Heater Leaking-Sewage Backup-Gas Leak-Etc.
ACCURATE ESTIMATES | NO TRAVEL CHARGE | LOCALLY OWNED & OPERATED
Pipe Master Plumbing has 20+ years of experience repairing and installing nearly every type of project.
Whether you need a leak fixed, want to install a tankless water heater, need major plumbing renovation work done, need excavation and water lines repaired, or you just want a new shower head system installed…
We have you covered.
Our team is competent and guarantees the that the job is done right or our labor is free.
Clogged Drain Repair in Franklin, Brentwood, Columbia, Spring Hill, and Mt. Pleasant, TN.
If you have water backing up in your sinks or pooling around your shower drain, these are clear signs of a clog.
Clogs are a nuisance that can create all kinds of problems from leaving behind residue to damaging your pipes to flooding. While most people think to reach for a chemical drain cleaner to unclog the pipe, this is usually only a temporary solution. The cleaner may not fully clear the drain, and may cause damage to your pipes.
When you have a major clog that you just can't get rid of, it's best to rely on a professional plumber. Call Pipe Master Plumbing for clogged drain cleaning services
To schedule services, call us at (931) 215-1693.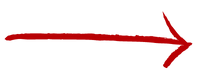 It's usually pretty clear when you have a clogged drain. Most often you'll notice water pooling around the drain as it slowly makes its way down the pipe. This is especially common with your shower or tub. If the clog is severe enough, water may pool outside of the tub or shower as well. If the clog is really serious, the water may back up, and show no signs of draining at all. Hair and soap scum commonly create clogs that will require a clogged drain cleaning service to come out.
Of course, one of the worst clogs to have is in the toilet. You'll usually hear gurgling or sputtering noises coming from the toilet, especially after you've run your shower or sink, or flushed. You may even notice water backing up into the shower or sink when the washing machine is running. Toilets get clogged by a variety of items, from children's toys to paper products other than toilet paper, such as paper towels and wet wipes, being flushed down. Feminine hygiene products are also commonly cause toilet clogs.
A really severe clog in the sewer line may cause waste material to back up in the toilet or other areas of the bathroom. If this happens, you'll definitely want the help of professionals. If you have a backed up sewer line caused by a clog, give us a call at (931) 215-1693.
In the kitchen, outside of seeing the water backing up in the sink, if you smell rotting food from the sink, that's a sure sign the sink is backed up. Common culprits clogging up the kitchen sink include scraps, grease, and coffee grounds.
Let's Connect on Social Media!