Water Line Repair & Installation
Pipe Burst-House Flooding-Crawl Space Flooded
Water Heater Leaking-Sewage Backup-Gas Leak-Etc.
ACCURATE ESTIMATES | NO TRAVEL CHARGE | LOCALLY OWNED & OPERATED
Pipe Master Plumbing has 20+ years of experience repairing and installing nearly every type of project.
Whether you need a leak fixed, want to install a tankless water heater, need major plumbing renovation work done, need excavation and water lines repaired, or you just want a new shower head system installed…
We have you covered.
Our team is competent and guarantees the that the job is done right or our labor is free.
Water Line Repair & Installation in Franklin, Brentwood, Columbia, Spring Hill, and Mt. Pleasant, TN.
Have you noticed you're using more water than normal? Have you seen puddles forming in your yard?
These could be signs of a serious problem: a main water line leak. Leaving a leak like this alone can lead to major damage to your plumbing system, or even cause your home to flood.
If you suspect you may have a main water line leak, you'll need to get it repaired as soon as possible. For prompt water line repair in Franklin and Brentwood, TN, call the professionals at Pipe Master Plumbing. We are ready to help you. Schedule a service by calling (931) 215-1693.
We Repair and Install Water Lines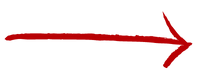 How To Tell If You Have A Water Leak
The water main connects your home to your city's water supply. If you keep track of your family's water usage, and begin to see it increase on your bill, it's possible you have a leak. You can check for a leak by shutting off the main valve.
If you notice that the water meter is still spinning, you have a leak somewhere between the meter and the shut off valve. You can also check the hot water line near the water heater by shutting off the hot water valve, and checking the meter. Older pipes, clogs, and sewer line issues, may also factor into leaks. Make sure to have your plumbing system checked and maintained regularly.
One clear sign you have a main water line leak is puddles forming in the yard. You may also see really healthy green grass where the leak may be located, or find that soil is soft around the leak. Anytime you notice these signs, you need to get water line repair immediately. That's when it's time to call the professionals at Pipe Master Plumbing. Contact us at (931) 215-1693.
Let's Connect on Social Media!