Toilet Repair & Installation
Pipe Burst-House Flooding-Crawl Space Flooded
Water Heater Leaking-Sewage Backup-Gas Leak-Etc.
ACCURATE ESTIMATES | NO TRAVEL CHARGE | LOCALLY OWNED & OPERATED
Pipe Master Plumbing has 20+ years of experience repairing and installing nearly every type of project.
Whether you need a leak fixed, want to install a tankless water heater, need major plumbing renovation work done, need excavation and water lines repaired, or you just want a new shower head system installed…
We have you covered.
Our team is competent and guarantees the that the job is done right or our labor is free.
Toilet Repair & Installation in Franklin, Brentwood, Columbia, Spring Hill, and Mt. Pleasant, TN.
If you're experiencing problems with your toilet, we offer a wide range of solutions for toilet repair. What the repair requires will depend on the problem you're experiencing. Some common issues include:
Unusual noises: From hissing to gurgling, when toilets are malfunctioning, they'll make strange noises. Noises could mean anything from too much water passing through the fill valve to a clog that could lead to a back up.
Weak flushing: Weak flushing could mean minerals like calcium or lime, or debris has built up in the toilet bowl's rim feed or jet holes, and the water flow is being restricted or blocked.
Constantly running: If the toilet is constantly running you have either a fill valve or flapper/flush valve problem.
Broken or malfunctioning parts: Parts like the flapper, which controls water release, may be broken or malfunctioning. If the flapper inside the tank closes too soon, it may result in a weak flush.
Overflows and back-up: A sewer line clog or leak may be the cause of a back-up. If you need a clog cleared, give us a call at (931) 215-1693.
Leaks: Leaks need to be repaired as soon as possible, especially if water is pooling on the floor surrounding the toilet. Getting a leak repaired quickly prevents damage to the flooring that could require costly repairs.
We Repair and Install Toilets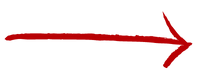 No Job Is Too Large Or Too Small
Whether you're remodeling your bathroom and need a new toilet to fit the design, or your old toilet is costing you in repairs, and you're ready to replace it, you can rely on our team for toilet installation.
If you're unsure of the toilet that will fit with your bathroom design and plumbing system, we can definitely help with that.
Whether you just need something unclogged , need new internal parts for the toilet, or would like to have a new one installed, give us a call at 931-215-1693 today.
Let's Connect on Social Media!