Water Heater Repair & Installation
Pipe Burst-House Flooding-Crawl Space Flooded
Water Heater Leaking-Sewage Backup-Gas Leak-Etc.
ACCURATE ESTIMATES | NO TRAVEL CHARGE | LOCALLY OWNED & OPERATED
Pipe Master Plumbing has 20+ years of experience repairing and installing nearly every type of project.
Whether you need a leak fixed, want to install a tankless water heater, need major plumbing renovation work done, need excavation and water lines repaired, or you just want a new shower head system installed…
We have you covered.
Our team is competent and guarantees the that the job is done right or our labor is free.
Water Heater Repair & Installation in Franklin, Brentwood, Columbia, Spring Hill, and Mt. Pleasant, TN.
Whether you have an electric or gas water heater, we offer an extensive range of water heater repair services. We repair standard tank as well as tankless units. From malfunctions in the thermostat to failed pilot lights in a gas system, we've seen it all, and repaired it all. With our repair services we check everything from valves to connections to sediment levels, and temperature and water pressure. Besides providing no hot water at all, some common issues we see in the field include:
Leaks: Anything from faulty temperature and pressure relief valves to excessive pressure or overheating can cause your water heater to leak. Some leaks may be simple to resolve. Pipes may just need to be tightened or the thermostat needs to be adjusted. At other times, parts like gaskets may need to be replaced.
Discoloration or odors: Corrosion inside a tank can cause rust-colored water. Failing anode rods can cause water discoloration as well. If these rods decay, they can create a rotten egg smell, and they will need to be replaced. Rotten egg smells can also be caused by a gas leak. If you suspect a gas leak, give us a call at (931) 215-1693, and we can check for the source.
Noises: Noises like rumbling result from boiling water caused by overheating due to sediment build-up. Whining noises are usually the result of scales building up on electrical heating elements.
No matter what kind of water heater repair you need, our services are fast and effective. We keep our vehicles fully stocked and ready to make any repair on the spot. We rarely have to wait on parts because we have them available. This speeds up our process, and ensures our customers they won't be inconvenienced by a malfunctioning water heater for very long. You can also be assured that all the materials we use are high-quality, and often have individual warranties.
We Install Tankless Water Heaters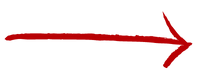 New Hot Water Heater Installation
Should your water heater repair be extensive or your water heater is aging and not performing as well as it ought, we can install a new water heater. Our team is experienced with a variety of makes and models, both standard tank, and tankless systems. Give us a call at (931) 215-1693 to find out what systems we recommend. We also recommend you rely on professionals to install your water heater. Getting a professional like those at Pipe Master Plumbing ensures the device is installed properly and safely. A poor installation could lead to costly repairs later on.
When you get a water heater installation in Franklin and Brentwood, TN, one of the most important considerations is size. In fact, undersized units can cause you to have frequent problems with the water not getting hot enough. If you're using too small of a system for your household, it places a great deal of wear and tear on the system.
When we install a new water heater, we work closely with you to find the right system for your home. We make sure to install a water heater that's the right size for your household by evaluating the size of your property and the typical amount of water you use. At the time you're installing a new water heater, you may want to take advantage of our other services, including clearing clogs and repairing leaks from your main water line or sewer line. This ensures your whole system is working properly, including the new water heater.
Let's Connect on Social Media!